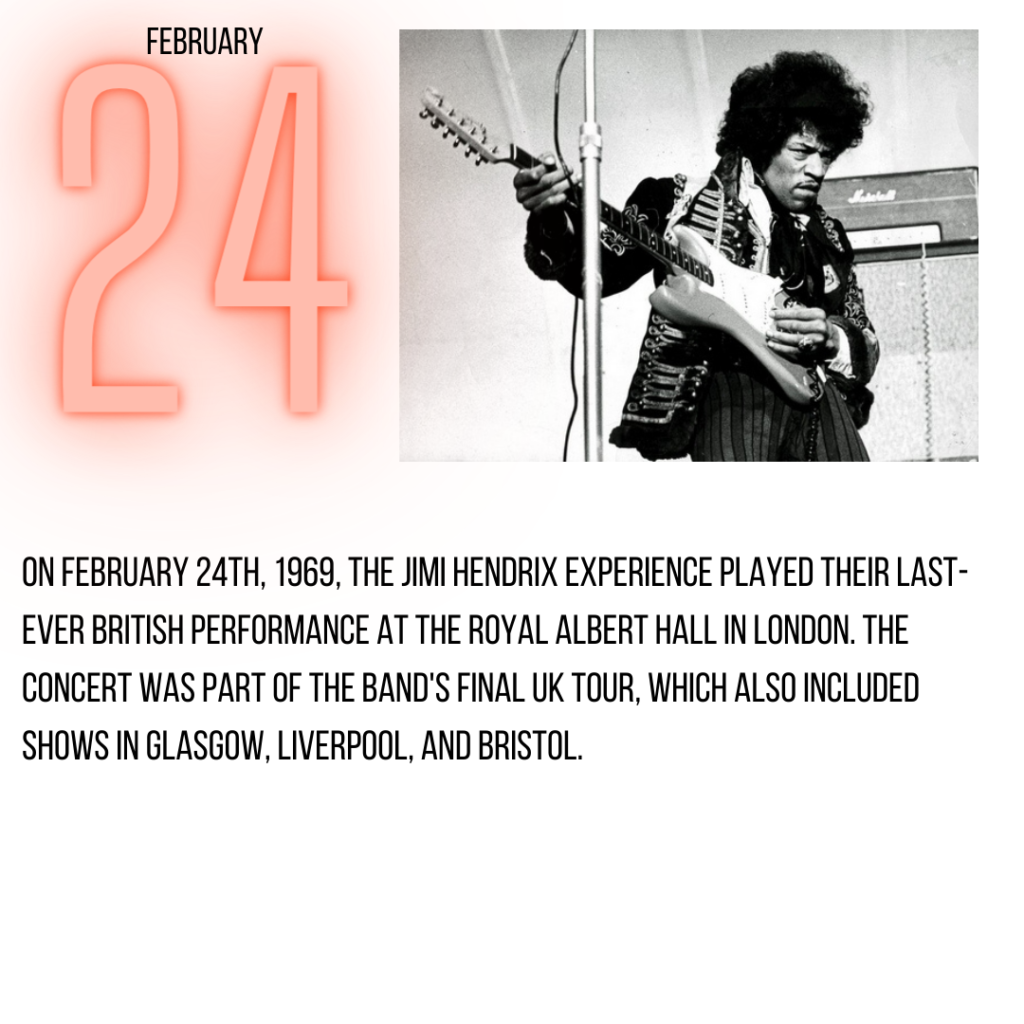 On February 24th, 1969, the Jimi Hendrix Experience played their last-ever British performance at the Royal Albert Hall in London. The concert was part of the band's final UK tour, which also included shows in Glasgow, Liverpool, and Bristol.
The concert was a significant moment in music history, as it showcased Hendrix's legendary guitar skills and dynamic stage presence. He played many of his classic songs, including "Purple Haze," "Foxy Lady," and "Voodoo Child (Slight Return)," and was joined on stage by bassist Noel Redding and drummer Mitch Mitchell.
The show was also notable for its innovative use of lighting and stage effects. The band employed a variety of visual techniques, including strobe lights, projections, and smoke machines, to create a psychedelic atmosphere that was characteristic of the late 1960s music scene.
After the Royal Albert Hall show, the Jimi Hendrix Experience went on to perform in several other countries, including Denmark, Sweden, and the United States. However, the band's time together was limited, and they officially disbanded later that year.
Despite its relatively short lifespan, the Jimi Hendrix Experience remains one of the most influential bands in the history of rock music, and their final British performance at the Royal Albert Hall stands as a testament to their legendary status.