Best Online Guitar Lessons For Beginners
Learning to play guitar isn't a one-way street on the way to your ultimate journey. Yes, It's a great way to foster creativity, relieve stress, and develop discipline. The guitar is also one of the most versatile instruments that you can play, making it a great choice for beginners. However, investing in private lessons can be expensive while attending classes can be time-consuming.
Luckily, there are many online guitar lessons that you can take from the comfort of your own home. In this post, we will discuss some of the best online guitar lessons available for beginners.
Guitar Tricks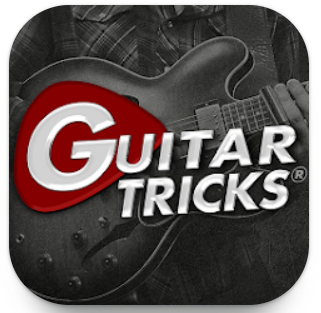 One of the most popular online guitar lessons for beginners is Guitar Tricks. It has been around since 1998 and is known for its comprehensive curriculum, which includes over 11,000 lessons across various genres and skill levels. Guitar Tricks also provides personalized lesson plans, online support from a community of guitar enthusiasts, and a mobile app that allows you to practice on the go. The pricing starts at $19.99 per month and comes with a 14-day free trial.
JamPlay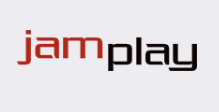 JamPlay is another excellent choice for beginners. It has a vast range of lessons, including over 6,000 videos and live lessons. It also offers personalized lesson plans, access to a community forum, and a mobile app. Additionally, JamPlay has an abundance of resources for those looking to improve their technique or learn new songs. The pricing starts at $19.95 per month or $159.95 per year, which includes a 30-day money-back guarantee.
Fender Play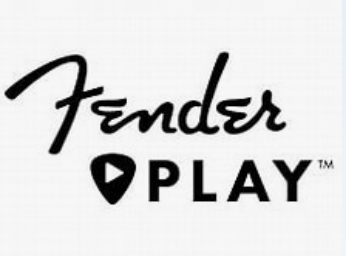 Fender Play is an online guitar learning platform launched by the iconic guitar brand Fender. It has a user-friendly interface, and the curriculum is designed to take beginners from zero experience to playing songs in minutes. Fender Play's lessons are divided into skill levels and genres, making it easy to find lessons that suit your needs. The platform also offers a free trial, and the pricing starts at $9.99 per month.
TrueFire

TrueFire is a platform that offers online guitar lessons from renowned instructors across various genres, including blues, jazz, rock, and country. The site provides video lessons, interactive courses, and a practice tool called the "Guitar Pro File" that simplifies the learning process. Additionally, TrueFire has a vast library of backing tracks, songs, and supplementary material to enhance your learning experience. The pricing starts at $19.95 per month or $199 per year.
Justin Guitar

Justin Guitar is one of the best free online guitar lesson platforms. It offers a massive collection of guitar lessons, chord charts, and songs that cater to beginners and intermediate players. The platform is structured on a modular basis, allowing you to progress at your own pace. It also provides a range of supplementary resources, including a training program called "Beginner's Course," which teaches you everything you need to know to get started.
Learning guitar online has never been easier or more affordable, thanks to these online guitar lessons. Whether you're a beginner or an intermediate player, these platforms offer a personalized learning experience. They have features like lesson plans, forums, mobile apps, and feedback from a community of guitar enthusiasts, making learning guitar fun and enjoyable. So, pick the platform that suits your needs and start your guitar journey today!
If learning guitar isn't for you, why don't you try other instruments?
Top Online Lessons To Help Beginner Musicians Learn
Piano Marvel

Piano Marvel is a great online piano learning platform suitable for both adults and kids. The platform offers beginner and advanced lessons that teach you everything from music theory and notation to playing with both hands. Notably, the lessons come in video format using interactive, gamified techniques designed to keep you engaged. Additionally, Piano Marvel offers a variety of songs from different genres, including classical or popular, to ensure you never run out of material to practice.
Drumeo

Drumeo is considered one of the best online sources for aspiring drummers. The site offers monthly lessons with well-known drumming tutor, Jared Falk, covering various genres and techniques. Whether you're a novice or already have some experience with the sticks, Drumeo's lessons cater to multiple skill levels, guaranteeing that you'll be learning at your own pace and level.
Skoove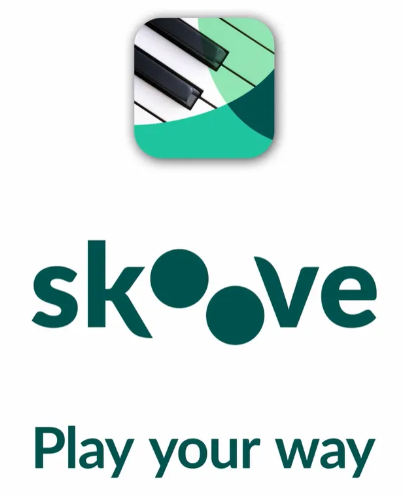 Skoove is an interactive piano-teaching app with thousands of users worldwide. Skoove's user-friendly interface and gamified learning approach make it easy to learn basic music theories, fingering techniques, and playing chords, even for beginners who have no prior experience with the piano. The app also has a vast library of songs, enabling learners to progress smoothly with their musical journey.
Singorama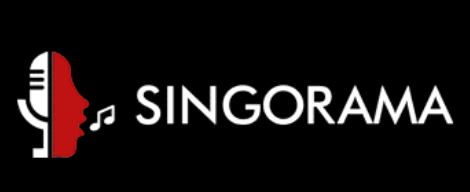 For beginners seeking to enhance their vocal skills, Singorama comes highly recommended. The program offers in-depth modules covering everything from basic techniques, breath control, and articulation to advanced topics, such as tone improvement and range expansion. Designed entirely for beginner singers, Singorama offers interactive courses, including exercises and audio tracks, to help learners track their progress and improve their voices.
Whether you're starting as a beginner or are looking to improve your musical skills, there are ample music lesson resources available online to take advantage of. With sites like Piano Marvel, Singorama, Drumeo, Skoove, and GuitarLessons.com, learning to play an instrument can be fun, engaging, and effective. Ultimately, It's up to you to decide which program to use and what instrument is most suitable for you, but these lessons are sure to be a good starting point in your musical journey. Good luck, and let's make some beautiful music!