"Unplugged" was a significant departure from the type of music that Eric Clapton had become known for earlier in his career. In the 1960s and 70s, Clapton was known for his electrifying guitar work in bands such as Cream, Blind Faith, and Derek and the Dominos. Clapton was a pioneer of the blues-rock genre and his playing had a raw, powerful energy that was driven by electric guitars, bass, and drums and is a powerful reminder of what is possible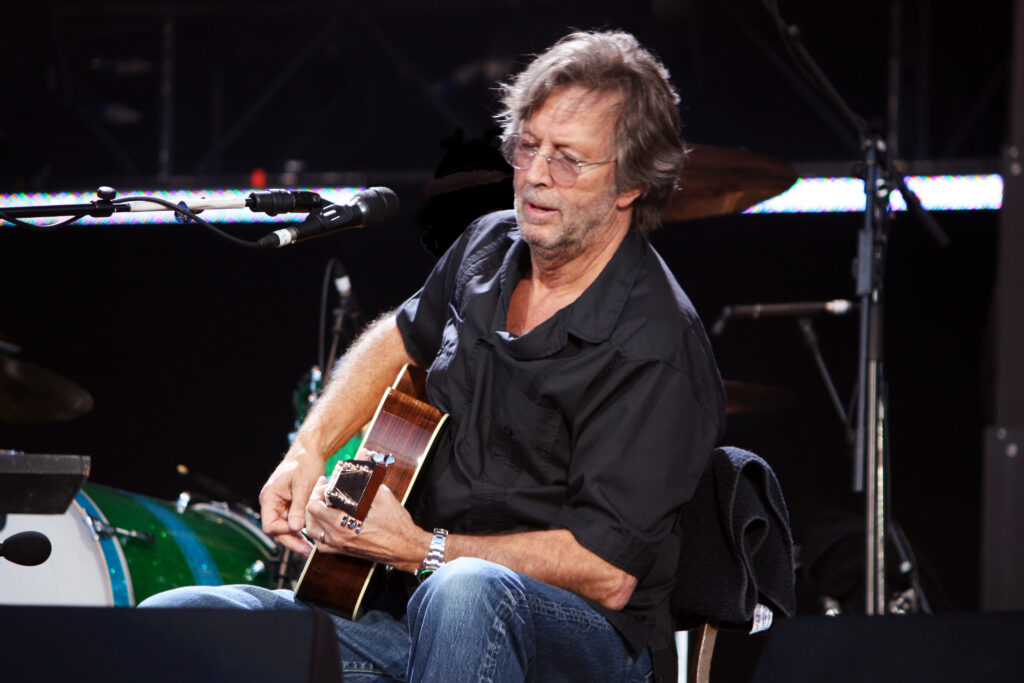 By the time "Unplugged" was released in 1992, Clapton had been sober for several years and was looking to explore a more introspective, acoustic sound. The "unplugged" format, which was popularized by MTV's acoustic performance series of the same name, provided the perfect opportunity for Clapton to showcase his talent in a more intimate, stripped-down setting.
The album features a mix of Clapton's original songs, as well as covers of blues standards and folk songs. One of the standout tracks is "Tears in Heaven," a poignant ballad that Clapton wrote after the tragic death of his four-year-old son in 1991. The song is a beautiful tribute to his son, and it showcases Clapton's ability to convey deep emotions through his music.
Another highlight of the album is Clapton's acoustic rendition of "Layla," one of his most iconic songs. The original version of the song was a driving rock anthem, featuring electric guitars and drums. In the "unplugged" version, Clapton reimagines the song as a haunting, bluesy ballad, played on acoustic guitars and accompanied by a string section. The result is a stunning interpretation of the song that showcases Clapton's versatility as a musician.
Throughout the album, Clapton is joined by a group of talented musicians, including Andy Fairweather Low on guitar, Nathan East on bass, and Steve Ferrone on drums. The musicians provide a solid, understated backing for Clapton's guitar playing and vocals, allowing his talent to shine through without overpowering the songs.
Overall, "Unplugged" is a masterpiece of acoustic music, showcasing Eric Clapton's incredible talent as a guitarist and songwriter. It is a testament to the enduring power of Clapton's music, and a reminder that sometimes the simplest arrangements can be the most powerful.
https://youtube.com/shorts/Ub89tZvgfxI
Daniel Powers is the founder of RealBraveAudio.com where learning online is easy