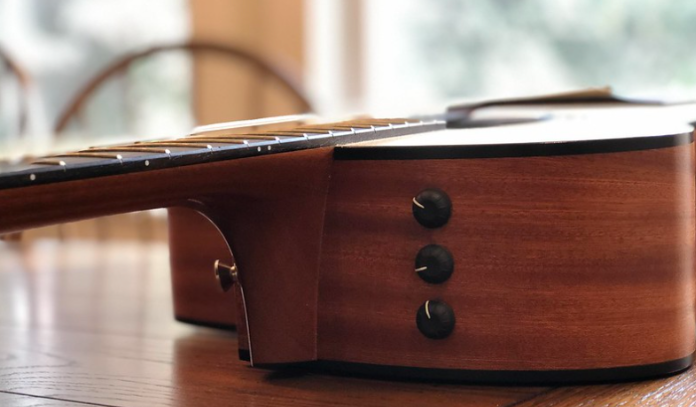 I personally play a Taylor guitar and love it. Here is a little dive into this great brand and what it offers
1974
Kickstarting the Dream So, back in '74, in the sunny realm of Lemon Grove, California, Bob Taylor and Kurt Listug caught the rock 'n roll fever and started what we now know as Taylor Guitars. They took over this little joint, Westland Music Company. Man, those were some brave first steps.
1980s
Shredding with Innovation Through the neon glow of the '80s, Taylor was all about breaking the mold. Bob was like a mad scientist, always tinkering and refining. By '76, they had their first custom machine, and then in '84, the Taylor Neck came into play. That thing was as revolutionary as a sick guitar solo in a power ballad.
1990
Rocking Harder, Growing Bigger The '90s? Man, that was when Taylor Guitars really cranked up the volume. They moved to this wicked facility in El Cajon, and word started to spread. Suddenly, these Taylor axes were everywhere, and for a good reason.
2000
Rocking Responsibly Then, as the millennium turned, Taylor showed they weren't just about great guitars. They got all eco-friendly on us, which, let's face it, is pretty damn cool. That Ebony Project in Cameroon? All about making sure those gorgeous fretboards didn't wipe out the forests. Rock on, but rock responsibly, right?
2010
Still on Top of the Charts Rolling into the 2010s, Taylor dropped the V-Class Bracing – man, it's like they added more distortion to their amps. Their sound was massive, and their ethics rock-solid. And the world noticed.
Today: So, here we are. Taylor Guitars, still riffing after all these years, and still at the top. Whether you're a newbie finding your rhythm or a rock legend, these guitars got the vibe. And if they're good enough for rockstars around the globe, you bet they're worth a strum.
Unique Features and Innovations
The Taylor Neck is one of the hallmarks of Taylor Guitars, emblematic of the company's penchant for innovation and its constant quest for perfection in guitar craftsmanship.
1. Bolt-on Design
Unlike traditional set necks, which are glued in place, the Taylor Neck utilizes a bolt-on design. This might seem simple, but it's a radical departure from conventional methods. The primary advantage of this bolt-on system is its ability to facilitate easier adjustments. Whether a guitar needs a neck reset due to age, environmental conditions, or wear, the Taylor Neck's bolt-on approach makes the process less invasive and more efficient.
2. Precision and Consistency
With traditional set necks, adjustments can be a complex procedure often requiring the skill of a seasoned luthier. The Taylor Neck's design ensures that adjustments are not only easier but also more consistent and precise. It aids in achieving optimal playability and maintaining the guitar's action (the height of the strings from the fretboard) at a comfortable level, ensuring the instrument remains a pleasure to play throughout its lifetime.
3. NT (New Technology) Neck
Bob Taylor took the concept further by introducing the NT Neck around the turn of the millennium. It's a refinement of the bolt-on process, where the neck is attached to the body with spacers. This allows for incredibly precise angle adjustments of the neck, further enhancing playability and ensuring the guitar sounds its best.
4. Impact on the Industry
When Taylor first introduced their bolt-on neck, it was met with a mix of intrigue and skepticism from purists. However, its undeniable benefits in terms of adjustability and consistency have led to widespread acclaim. While traditional methods still have their place, the Taylor Neck has showcased the merits of rethinking established norms in the name of improvement.
Expression System®: Taylor's proprietary pickup system that captures the natural sound of the acoustic guitar.
The Taylor Expression System® (often abbreviated as ES) stands as one of the landmark innovations by Taylor Guitars in their quest to authentically amplify the rich tonal qualities of acoustic guitars.
1. The Genesis
The primary challenge with amplifying an acoustic guitar is reproducing its natural sound without distortion or artificial coloration. Recognizing the limitations of traditional pickup systems, Taylor embarked on a journey to create a pickup that would capture the true voice of an acoustic instrument when amplified.
2. Unique Design Elements
The Expression System® is distinctively different from typical piezoelectric pickups found in many acoustic-electric guitars. The ES employs a combination of sensors:
Magnetic Sensors: Located behind the guitar's saddle, these respond primarily to the vibrating strings, ensuring a clear, dynamic response.
Body Sensors: These are strategically placed on the guitar's top. They capture the complex tonal characteristics and vibrations of the guitar's body, giving depth and nuance to the amplified sound.
The fusion of these sensors results in a sound that is both detailed and true to the guitar's acoustic character.
3. User-Friendly Controls
 The Expression System® often features onboard controls, usually discreetly located on the upper bout of the guitar. These controls allow the player to adjust volume, bass, and treble, granting them the ability to sculpt their sound in real time without detracting from the guitar's aesthetic.
4. Evolution of the Expression System®
Over the years, Taylor has iterated and refined the ES. Variants like the ES2 introduced new placements for the piezo elements, moving them behind the saddle as opposed to under it, enhancing the system's responsiveness and tone.
5. Impact on Musicians
For performing musicians, the Expression System® offers a plug-and-play solution. The richness and clarity it brings to live performances mean that artists can confidently reproduce their guitar's true sound, whether in an intimate venue or on a vast concert stage.
In conclusion, the Taylor Expression System® stands as a testament to the company's dedication to quality and innovation. By merging cutting-edge technology with a deep understanding of acoustic nuance, Taylor has offered guitarists a pickup system that remains faithful to the instrument's natural voice.
Commitment to Sustainability
Ebony Project
An initiative where Taylor Guitars invested in an ebony mill in Cameroon to ensure sustainable and ethical sourcing.
Reforestation efforts
Taylor's commitment to planting trees and ensuring wood sustainability for future generations.
Use of alternative woods
The company has explored using various wood types to reduce the strain on traditional tonewoods.
Range of Guitars
Acoustic: Highlight the various series like the Grand Auditorium, Grand Pacific, etc.
Electric: Discuss Taylor's foray into electric guitars.
GS Mini & Baby Taylor: Compact, travel-friendly models that don't compromise on sound.
Here is a comprehensive list of all Taylor guitars to date
1. Acoustic Series:
100 Series
200 Series
300 Series
400 Series
500 Series
600 Series
700 Series
800 Series
900 Series
American Dream Series
GS Mini Series
Baby Taylor Series
Academy Series
V-Class Bracing Series (which includes many of the aforementioned series but with the V-class bracing feature)
Presentation Series
Koa Series
Custom Series
2. Specialty Acoustic Guitars:
12-Fret
12-String
Nylon-String
Baritone
Parlor
T5z (Hybrid between electric and acoustic)
GS Mini Bass
3. Electric Guitars:
Daniel Powers Jr, the founder of Real Brave™, serves as the chief inspiration to thousands of students in the Real Brave music instruction program. He's also the visionary behind PracticePad™, an online platform for live one-on-one online music lessons, lesson tracking, and scheduling. Beyond his entrepreneurial pursuits, Daniel leads a non-profit organization that provides formerly homeless children with access to music education, making a profound impact on their lives. His unwavering dedication to music, innovation, and education continues to inspire individuals to reach their fullest potential while creating positive change in communities.