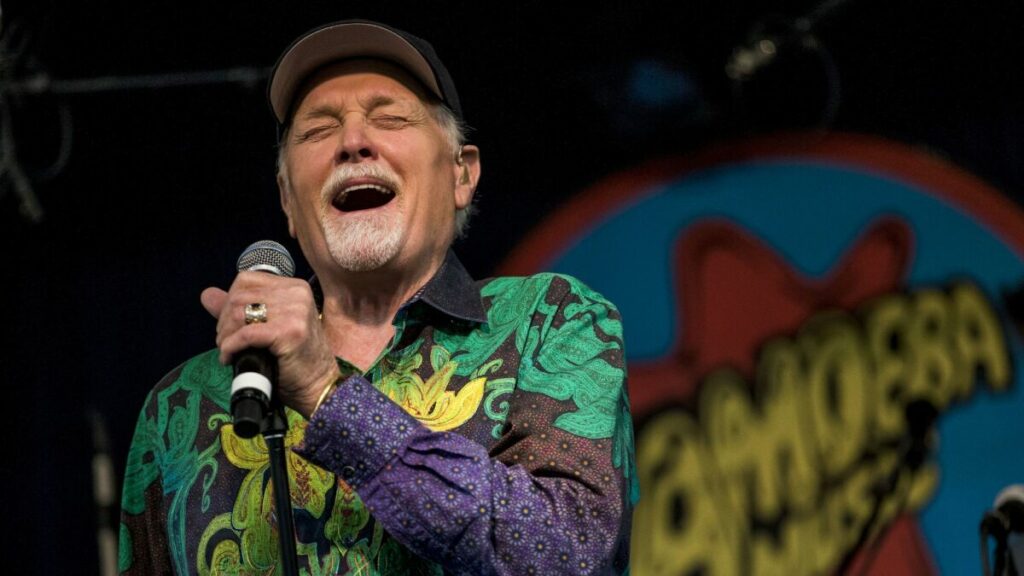 The Beach Boys' iconic 1966 release "Pet Sounds" took the music world by surprise. Already having established themselves as a cornerstone of pop music, the band's previous releases had cemented the group's lighthearted surf-rock image . Innovating in aspects ranging from production to instrumentation, with Pet Sounds, the band departed from their familiar sound towards a more experimental and introspective approach to music. We simply cannot overstate the influence that this record has had on modern production.
As the lead vocalist for the Beach Boys, Love played a critical role in the band's success. His distinctive voice can be heard on many of their most famous tracks, including "Surfin' USA," "California Girls," and "Good Vibrations." Love was also known for his songwriting abilities, co-writing some of the band's biggest hits.
Despite shaping the sound of pop music for the coming decades, The Beach Boys' carrer was not without its ups and downs. They faced numerous challenges over the years, including personal conflicts and legal disputes. Love remained a constant presence throughout these ups and downs, and he continues to perform with the Beach Boys to this day. In recognition of his contributions to music, Love was inducted into the Rock and Roll Hall of Fame in 1988.
His energetic and charismatic stage presence helped solidify the band as one of the most exciting acts of their time. Nowadays, Love continues to captivate audiences with his stage charm, touring around the world and keeping the iconic Beach Boys sound we know and love alive to this day.
https://www.youtube.com/shorts/LX6mgTzcdz4