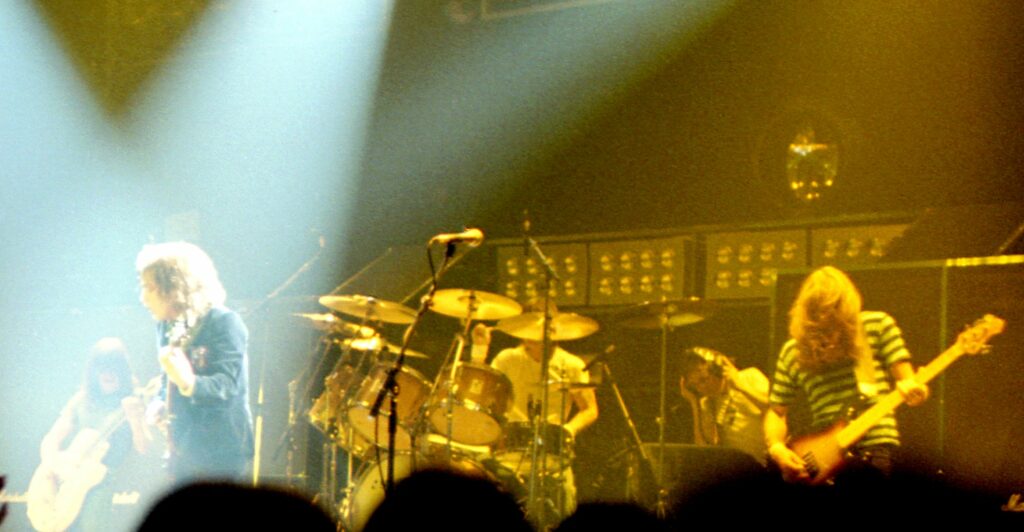 AC/DC's "Back in Black" is a true rock masterpiece that has stood the test of time. Released in 1980, the album marked the debut of Brian Johnson as the band's lead singer, following the tragic death of Bon Scott. Despite the immense pressure and grief they were facing, AC/DC delivered an album that not only paid tribute to their fallen bandmate but also cemented their place in the rock pantheon.
From the opening notes of "Hells Bells" to the epic closer "Rock and Roll Ain't Noise Pollution," "Back in Black" is a tour de force of hard rock. The title track is an anthem for the ages, with its iconic riff and Johnson's powerful vocals. "You Shook Me All Night Long" is another standout, with its infectious chorus and timeless guitar work.
But it's not just the hits that make this album so special. Tracks like "Shoot to Thrill" and "What Do You Do for Money Honey" showcase the band's raw energy and tight musicianship, while "Have a Drink on Me" and "Shake a Leg" provide some much-needed swagger and attitude.
The production by Robert John "Mutt" Lange is also worth noting. The use of gated reverb on the drums gives the album a unique, explosive sound that perfectly complements the band's hard-driving style.
Overall, "Back in Black" is a true classic that belongs in every rock fan's collection. It's an album that captures the spirit of AC/DC and the power of rock and roll in its purest form.