You Just Can't Learn Something For $12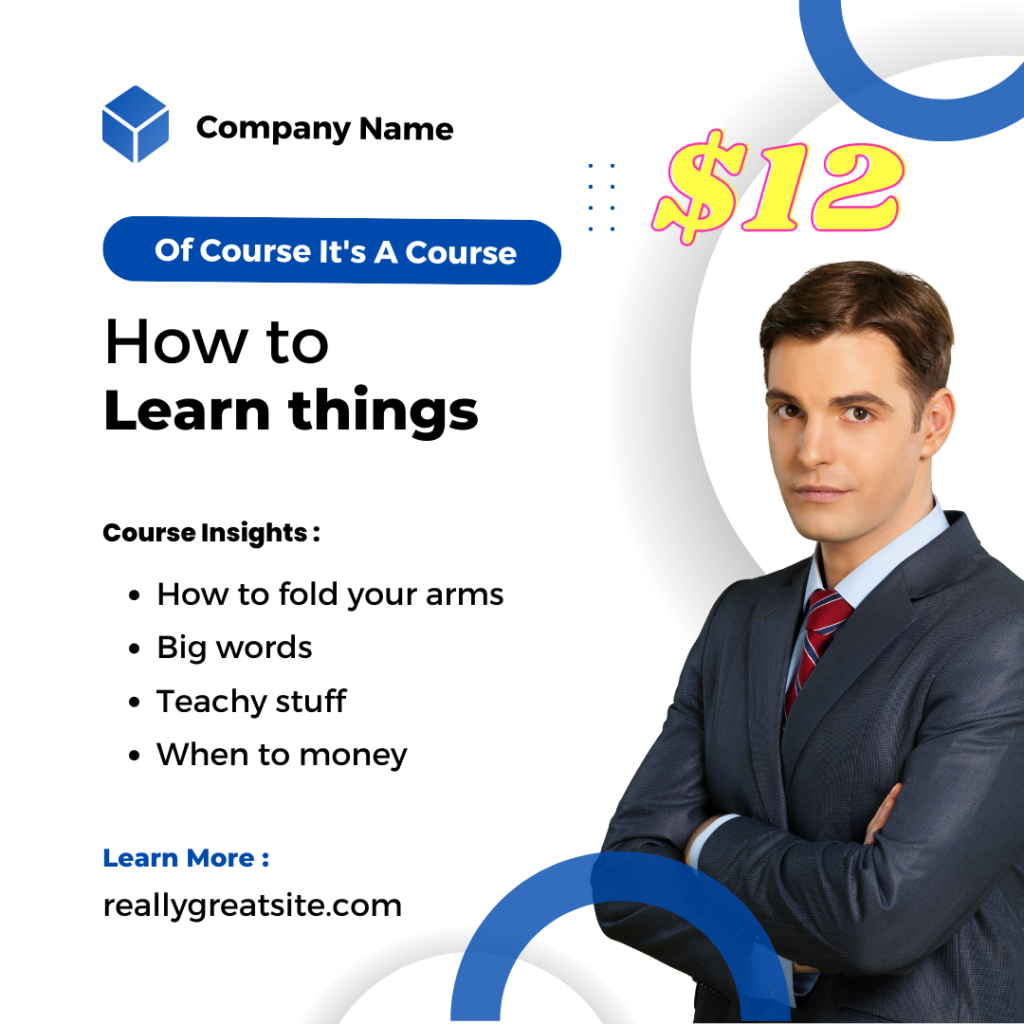 I've had it.
There are thousands of video courses available that show you how to do just about anything for "free". Want to learn how to sew? Click this link (https://www.youtube.com/watch?v=TxIyp_PWUmw) , watch the ad about how a person makes $1000 a day sitting at the beach and you are on your way.
Want to get out of the free youtube world and start paying for things? Head over to Udemy or if you are following someone on Instagram, head to their website so you can learn more about shaving that goat in your backyard (http://www.thegoatchick.com/store.html)
Then there are oodles of courses! What about learning how to cook? Go to masterclass and learn how to cook with the best chef posted like this as an ad:
Learn How to Cook Shrimp – Thomas Keller's MasterClass
Ad·https://www.masterclass.com/chef
Now, more recently, there is an explosion of courses available all over the internet from places like Coursera, teachable & Kajabi. For $29 you can learn how to BioHack your brain or for $12 you can communicate with your dog telepathically on Udemy.
Then there are musical instruments. Tens of millions of free videos on YouTube. Thousands of people are offering video courses.
Then it hit me- you really can't learn anything for $37, $12 or even $10,000
It's not the price.
It's the person doing the work, it's interaction with the task and the practice in getting it done.
In truth, there is great value to the free content on the internet. But after 20 years in providing music instruction in person, it's kind of dishonest to say this:
For (one low price), you can learn ______
This is a real ad that every one of my feeds is infiltrating. I went on a mission to click every post that showed people a little tutorial on "something" then let the algorithm find an ad for me (click that) rinse, repeat. After weeks of this- I know what it must feel like to be a person looking to learn something. You are getting the kitchen sink of offers thrown at you every day!
Let's be real folks.
We, as makers of some of these courses, aren't as forthcoming as we should. By dropping the price down to practically nothing, we are opening ourselves up to a broader market of people. Now, for a fraction of the price at a college or accredited university, you can get a person that knows stuff and they can teach you stuff. This is a fantastic way to get started.
But, in most of the real world whether it's learning how to code, learning how to become a chef, be a master negotiator or shave your goat- you will never become a master unless you practice it
… and someone is with you along the way.
For most of us, live 1-1 is the level. It's possible to get tips and tricks for $12.99 but to get the full education? Sorry to say, you need your 10,000 hours and real coaching.
Daniel Powers Jr Founder, Chief Inspirer | Real Brave™PracticePad™