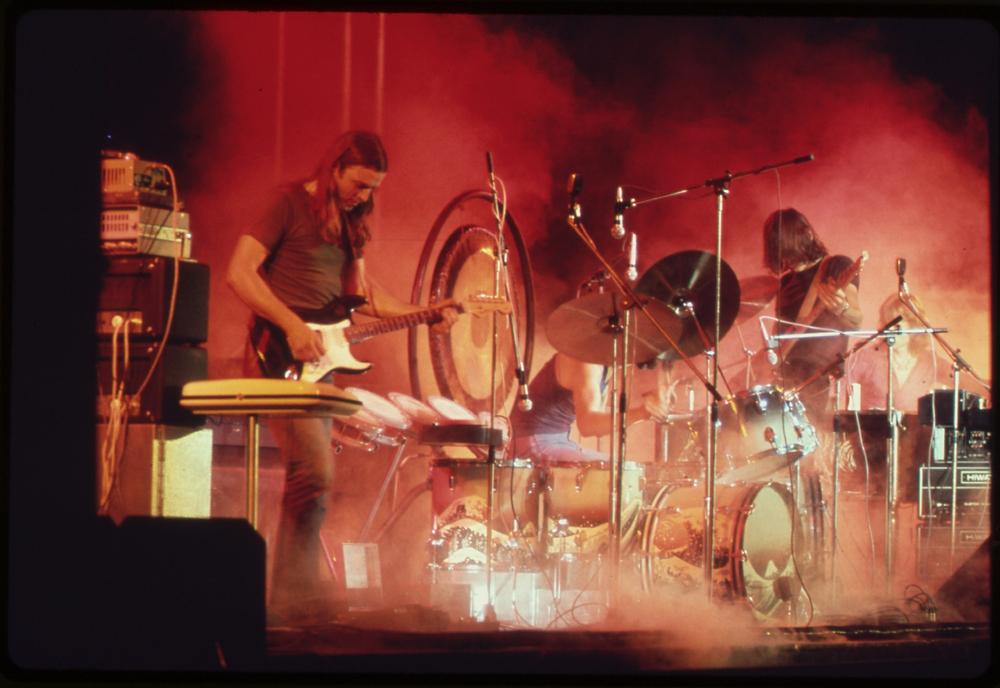 Released by Harvest Records on March 1st 1973, " Dark Side of the Moon" is Pink Floyd's eighth studio album. It was developed during live performances and recorded in two sessions at EMI Studios in London in 1972 and 1973. The album was conceptualized as a response to the band's arduous lifestyle and the mental health issues of their former band member, Syd Barrett. It explores themes such as conflict, greed, time, death, and mental illness, and features snippets from interviews with the band's road crew and philosophical quotations. The title Dark Side of the Moon is an allusion to lunacy, rather than astronomy.
Employing multitrack recording, tape loops, and analogue synthesizers, the album builds on ideas explored in the band's earlier work while omitting the extended instrumentals. The album was promoted with two singles: "Money" and "Us and Them".
It's unclear how many albums have been sold but's estimated that, " Dark Side of the Moon" has sold over 45 million copies worldwide, making it the best-selling album of the 1970s and the third-best-selling album of all time. It is certified 14 times platinum in the United Kingdom and has charted for 972 weeks on the US Billboard Top LPs & Tape chart.The sleeve was designed by Storm Thorgerson in response to keyboardist Richard Wright's request for a "simple and bold" design that would represent the band's lighting and the album's themes. The engineer Alan Parsons was responsible for many of the sonic aspects, and the singer Clare Torry appears on "The Great Gig in the Sky".