Online Instruments: What Are The Best Ones & Purpose?
Online Instruments: What Are The Best Ones & Purpose?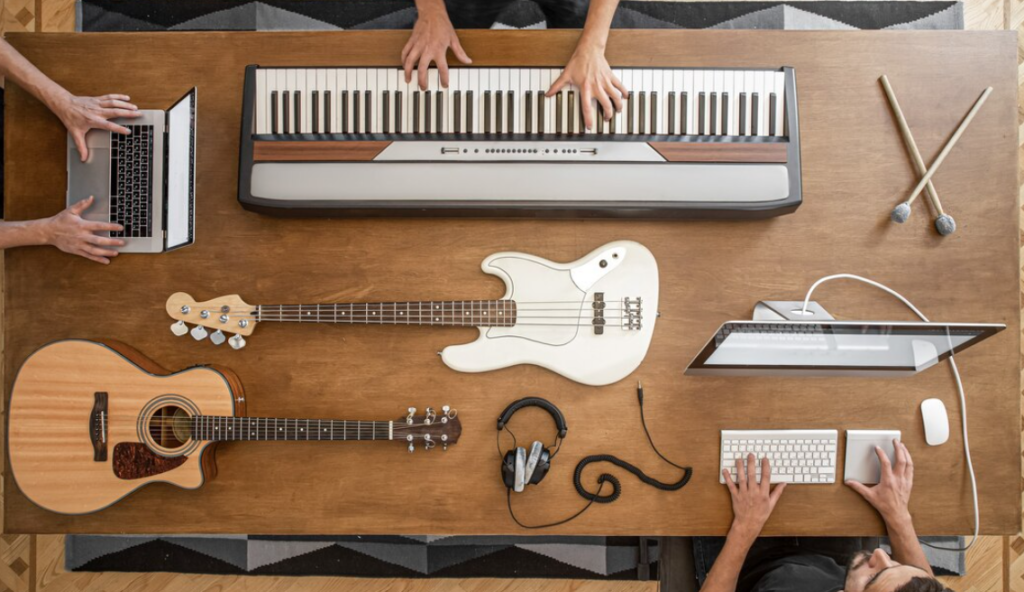 I'll never forget it.
It was about 10 years ago and Garageband was introduced on an iPad. Being an avid (pun intended for all you ProTools geeks) DAW user for recording, I took a gander and was floored.
There was a guitar that you could strum.
On your iPad.
It was pretty good. Understanding the basics of how these things worked, I played around with it and noticed that it was able to understand dynamics and some basic inflections. 
There was a lot of hand-wringing at the time from musicians saying things like "Oh, no one wants to learn an instrument anymore" or "How is that going to work?"
It wasn't terrible, it also wasn't great per se. But if you had sort of an idea on how to use it, you could compose a song. Meaning, if you knew what chords to put together, then you could theoretically write a tune. 
Years later, online instruments have evolved so much that everything is in our DAW.
I used to have a Rhodes piano and let me tell you… that thing was HEAVY! I can't imagine a world decades ago where people lugged that around. Well, the software doesn't weigh anything so you can get the same sound in a pre-programmed keyboard & Rhodes.
I think the most useful and immediately apparent sites are the piano sites. Multiple very interesting sites have virtual, online instruments at the click of a button:
These websites offer varying features, from basic piano playing to interactive lessons and multiplayer experiences. Whether you're a beginner wanting to learn or just looking for some musical fun, there's likely a virtual piano site that fits your needs.
Less interesting and useful are the guitar sites. I am only putting these on here because I am a guitarist and don't really see the need for it but interesting nonetheless?
These websites offer a range of features, from basic guitar playing to chord visualization and interactive lessons. Whether you're a beginner wanting to learn or just looking for some musical entertainment, there's a virtual guitar site suitable for your needs.
Daniel Powers Jr, the founder of Real Brave™, serves as the chief inspiration to thousands of students in the Real Brave music instruction program. He's also the visionary behind PracticePad™, an online platform for live one-on-one online music lessons, lesson tracking, and scheduling. Beyond his entrepreneurial pursuits, Daniel leads a non-profit organization that provides formerly homeless children with access to music education, making a profound impact on their lives. His unwavering dedication to music, innovation, and education continues to inspire individuals to reach their fullest potential while creating positive change in communities.