READY TO ROCK?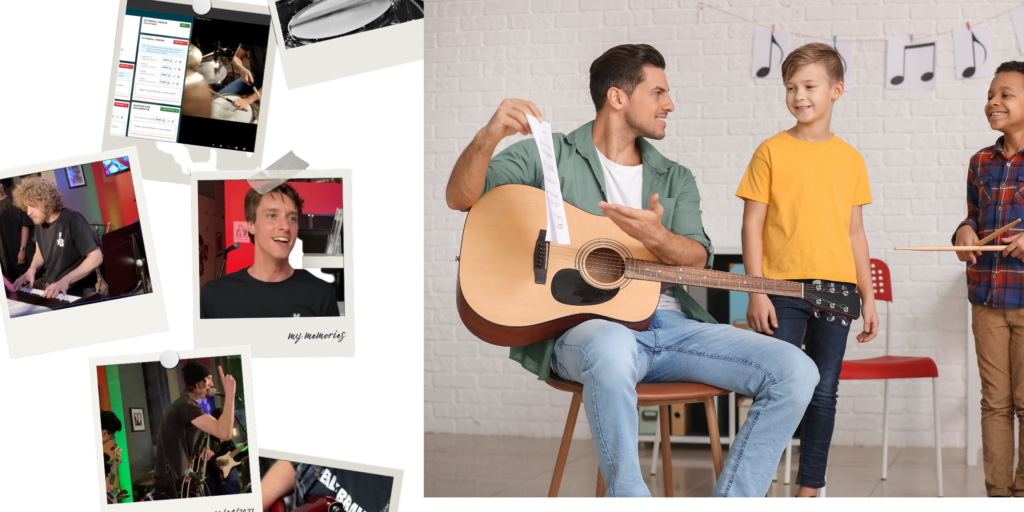 This program is decidedly simple, 
"It's (whatever day) and it's 3:00, we got band practice!!!"
There was nothing I looked forward to more in our youth. Playing in that first band, it gave me responsibility, it gave me confidence, and I found my sense of purpose and way of navigating the world. "Hey, I'm a drummer, I play in this rock band, we're called yada yada yada." 
If we're into anything here at Real Brave, it's inspiring and encouraging our students, learning and creating with them and it just so happens that we LOVE music!
Ideally, the students should have already played one of the rock band instruments for 1 year plus and taken some lessons already, enough to have a basic foundation, but the most important thing is to have a general excitement about music or playing in a band, and of course, "come on, you gotta show up for band practice!"
~Josh (Real Brave Manager)
Instruments: (guitar, drums, bass, piano, vocals)
Capacity: 10 students
Grades: 2nd+
Cost: $270/Semester
Start: Sept 12th 2023
Picked up at dismissal at 2:50 by an instructor (one of our fun and energetic teachers who specializes in all the rock band instruments) who will walk the kids over to Real Brave Music School, just around the corner on 1st Ave. 
Parental pickup after the class will be at Real Brave at 4:00.
STEP 1: BOOK CLASS
TUESDAY
OR FRIDAY
STEP 2: PAY FOR CLASS